Magnetic Rotary Separator is used to remove the ferrous contaminants from the material that is apt to caking and bridging. These materials, like power with high moisture which is certain viscous, is easily to cake using fixed magnetic separators. However, the rotary action will scatter the material and make more contaminants attracted on the rods. This unit embodies unapproachable capacity compares to other fixed separator.
Features:
1. Finishing: Fine polishing and well welding to meet food grade.
2. Material: All the tube, frames and housing are stainless steel with seamless steel tube
3. Magnet: High strength rare-earth Magnet.
4.Working Temperature: Standard working temperature is

80

, but if high temperature is required, we can offer up to 350

to meet your special applications
5. Type of mounting: Round and Square, flange and quick release clamp are decided by customer..
6. As rare earth magnets are extremely powerful and tramp metal is very difficult to remove by hand. We are ready to offer you an easy-clean design.
7. Motor: Please offer requirements like IP, Voltage, Frequency if possible.
8. Customer designs, specifications can be fulfilled.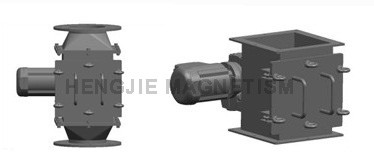 Overall Dimension Diagram: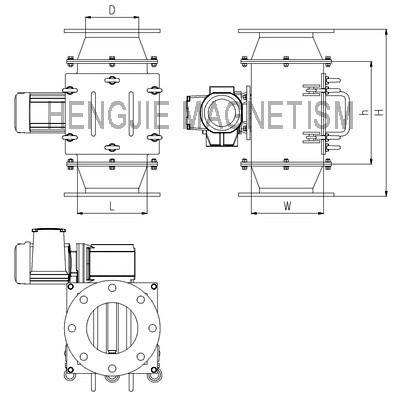 Technical Parameter Table: