RCYA-3 series is suitable for liquids and slurries within the low-pressure pipelines to remove iron, use for non-metallic minerals, paper, ceramics and other industries protective equipment or purification materials.
Technical characteristics:
* High-performance permanent magnetic materials for magnetic source, magnetic stability, high magnetic field strength.
* No mechanical failure.
* Cleaning the iron debris easy.
* according to user requirements made in different specifications.
Overall Dimension Diagram: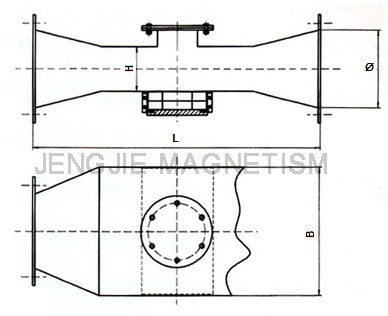 Parameter Table:

Remark:
The magnetic intensity of the product has: 1000GS,2000GS, 3000GS, 4000GS, 5000GS, 6000GS, 7000GS,8000GS and so on. Must be decided when ordering.