The Main Types and Function of Cone Crushers:
This series of crusher machine is divided into three types, namely coarse cone crusher, medium cone crusher and fine cone crusher, and the standard type is suitable for medium crushing; the medium type and the short-headed type is suitable for fine crushing, so that the customers can choose different types according specific need.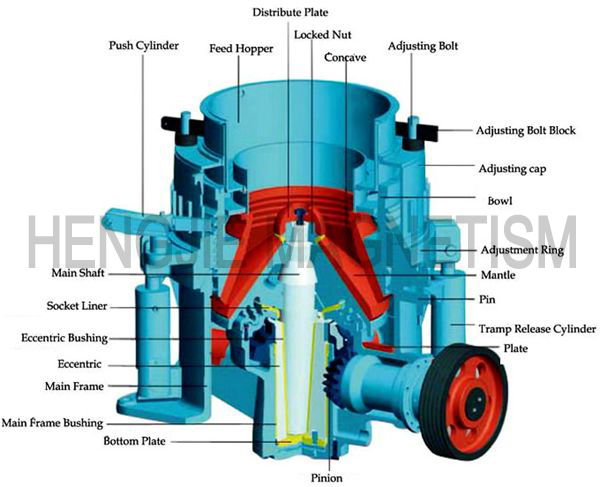 The Advantages and Benefits of Cone Crushers:
This cone crusher is suitable for crushing various kinds of ores and rocks with medium over hardness and it has the features of reliable structure, high production efficiency, convenient adjustment and economic use. It adopts two sealing means: dry oil and water to separate stone powders and lubrication grease, thus ensuring reliable work of the machine.
Technical Parameter Table: